Because of thunderstorms predicted for this afternoon, 4th grade canceled their field trip to Neosho. We did however have a great day at school, watching movies, eating popcorn, & drinking hot chocolate! We even had a STEM competition with paper airplanes. Field trip $ sent home.
Fifth Grade Field Trip to Ralph Foster Museum!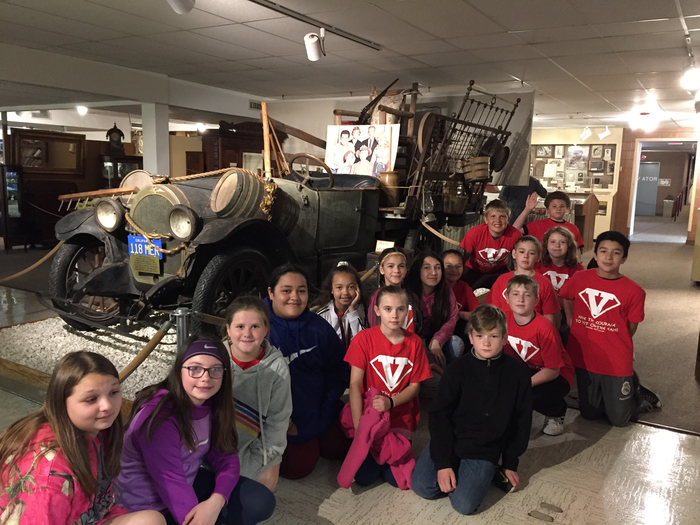 Fifth Grade Field Trip to Ralph Foster Museum!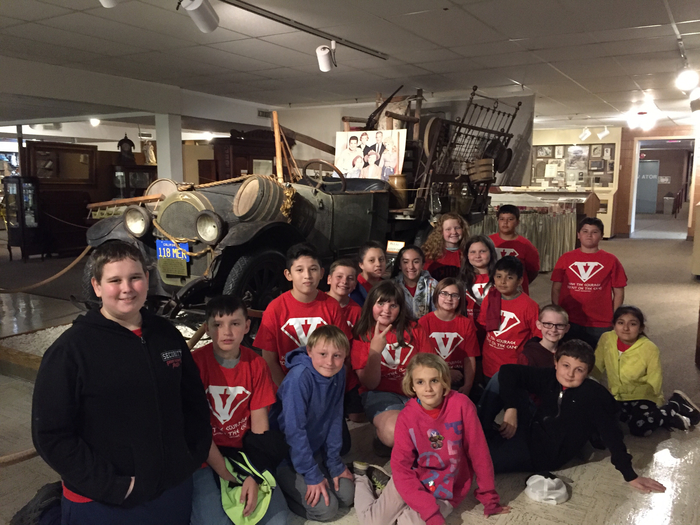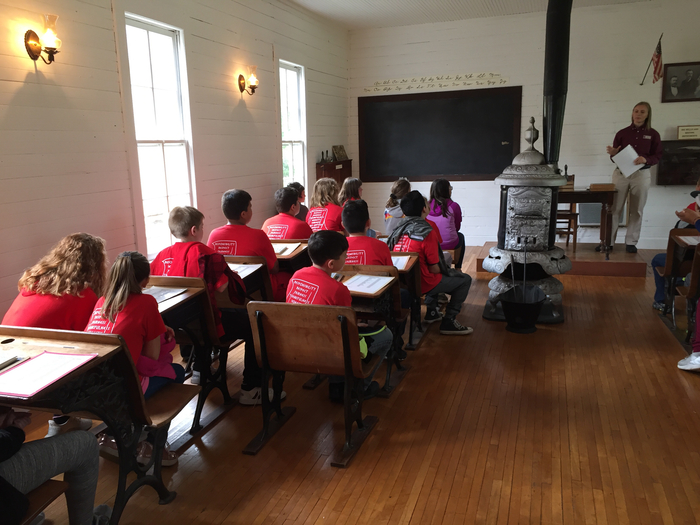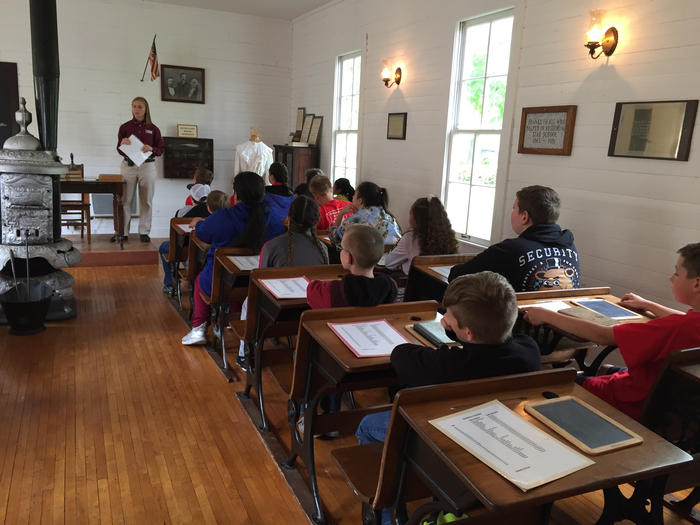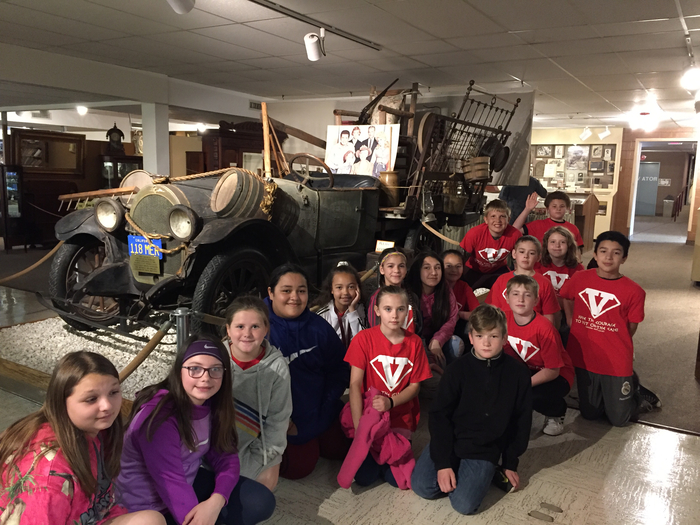 6th Grade Tea invitations are coming home today.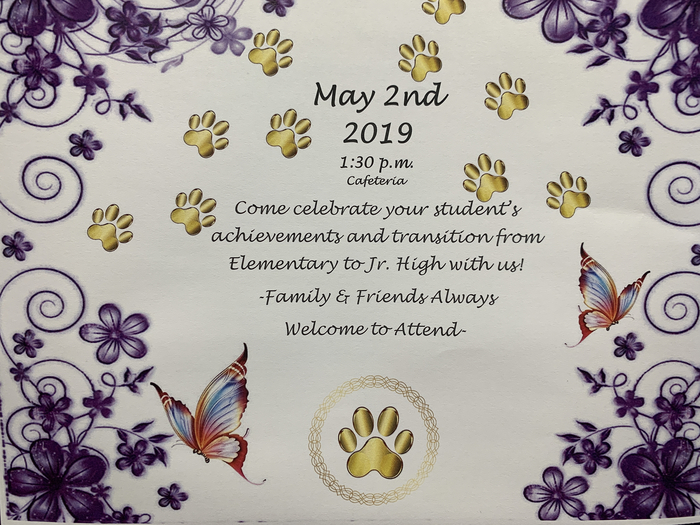 Fair Winners; special thanks to Mrs. Kullman and the teachers for helping create such special memories!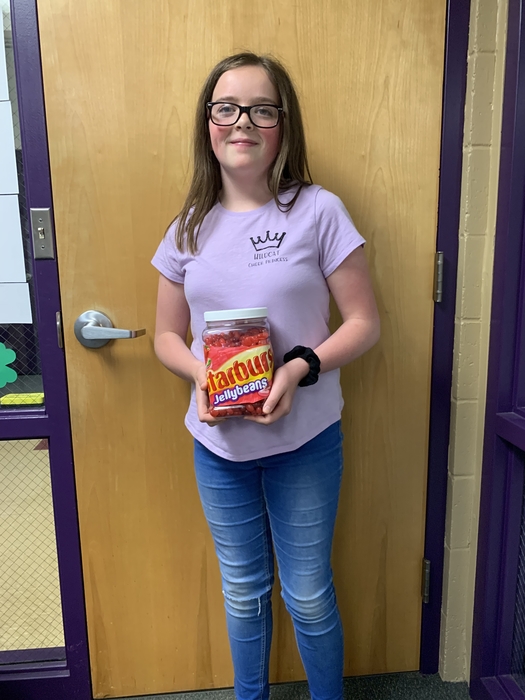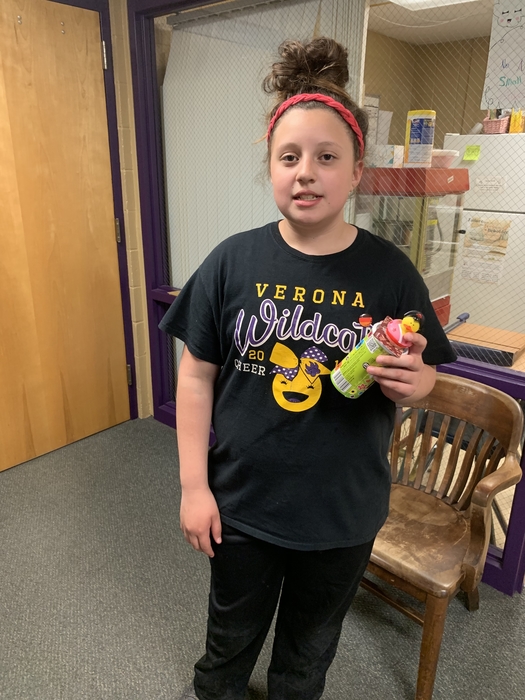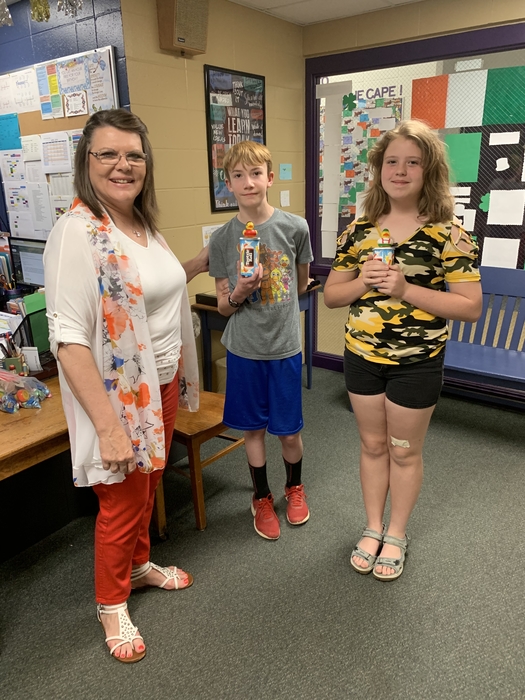 Multi-Cultural Fair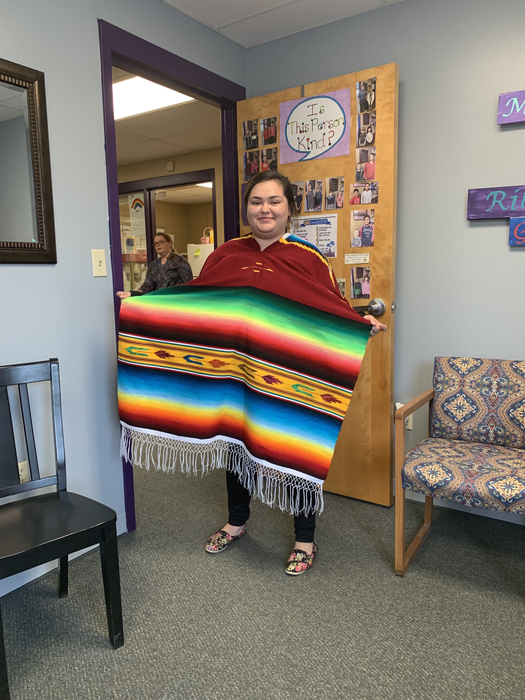 PTA showing their love for teacher appreciation! Thank you all so much!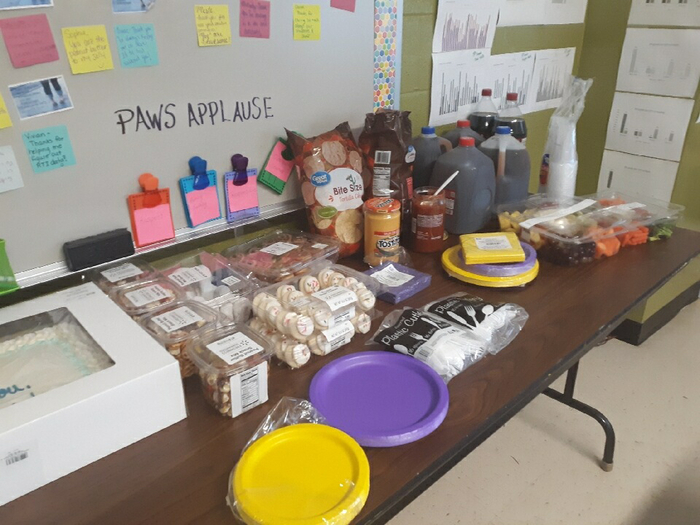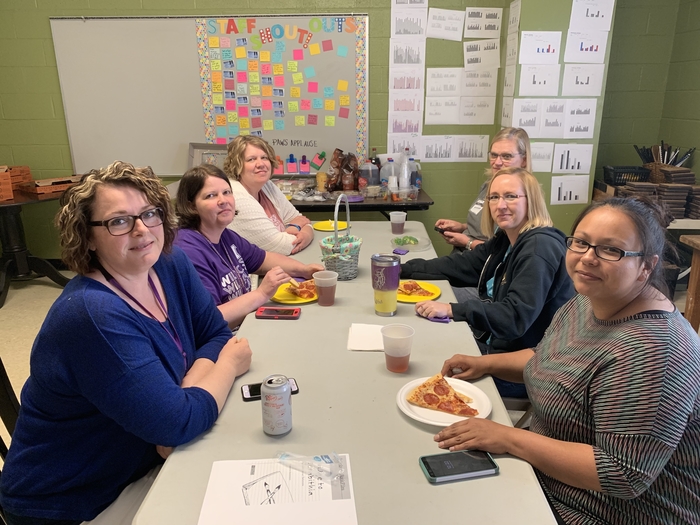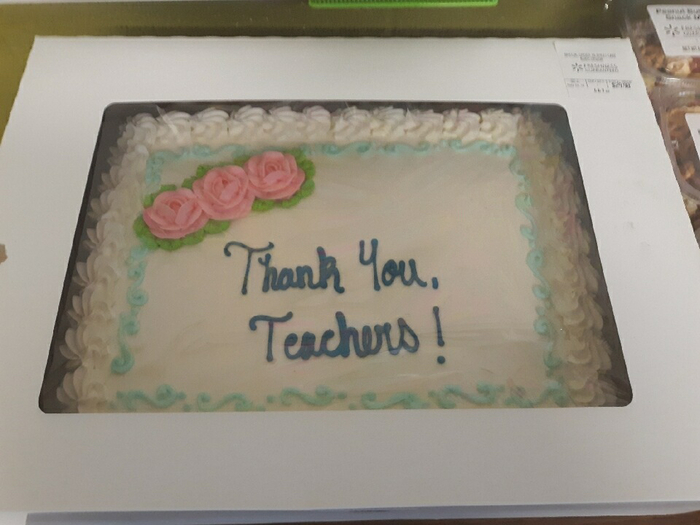 Students of the week.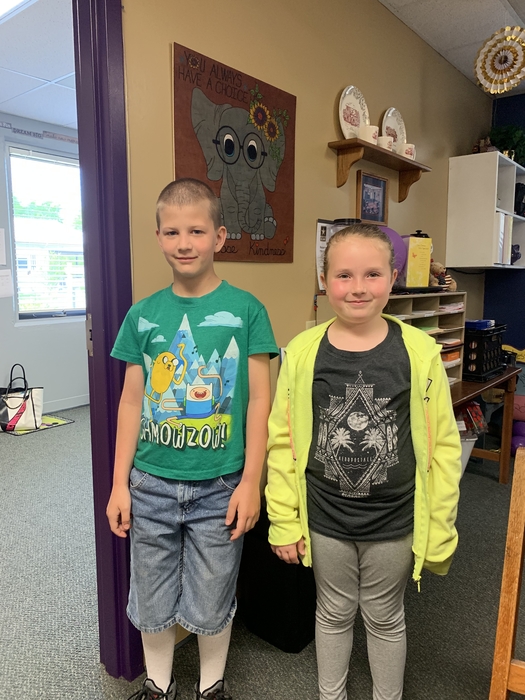 Multi-Cultural Fair is in the elementary today. Come over and check out our countries.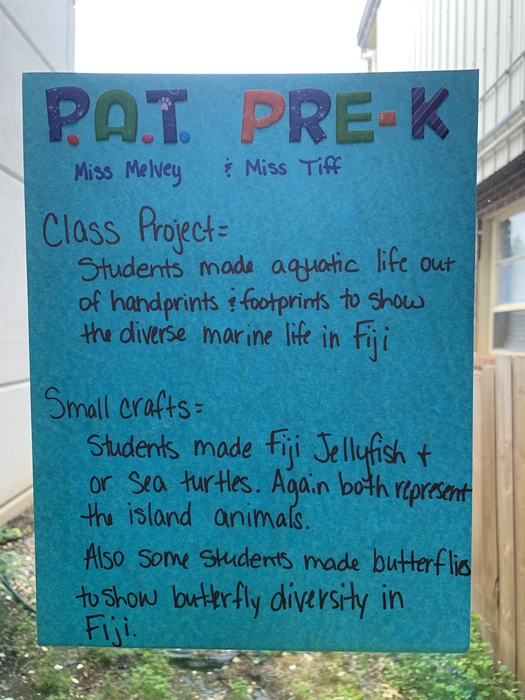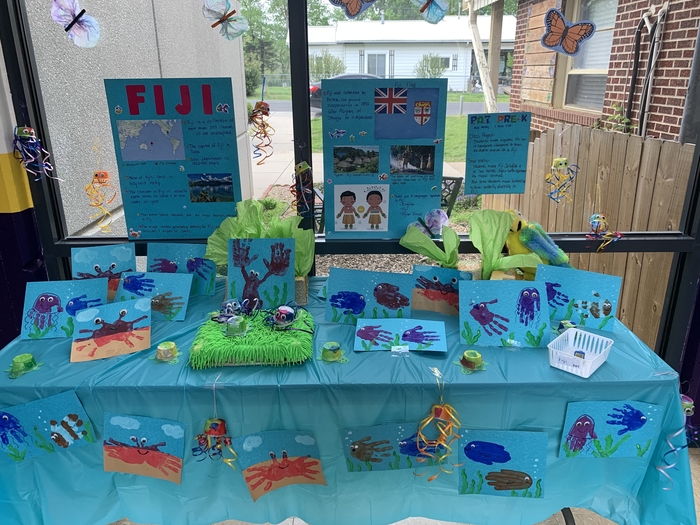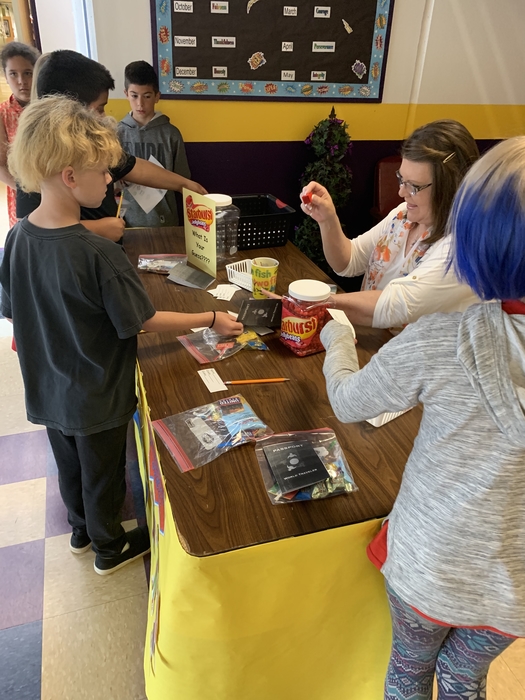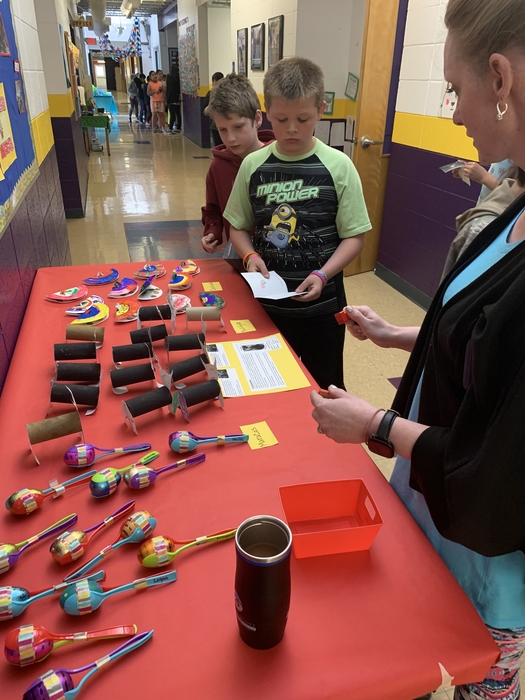 Congratulations to our Entomology team! These girls competed yesterday at Missouri State FFA Convention against 48 schools. They placed 20th and received a silver rating!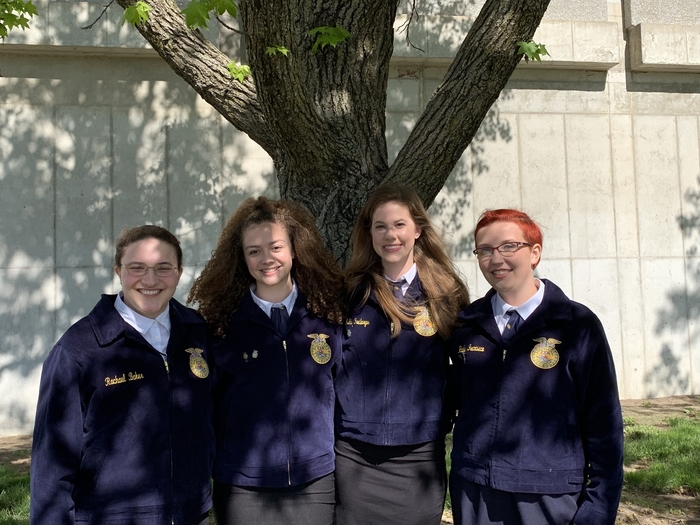 Egg Rolls are here! If you ordered Egg Rolls please pick them up today!!

Celebrating our Debbie.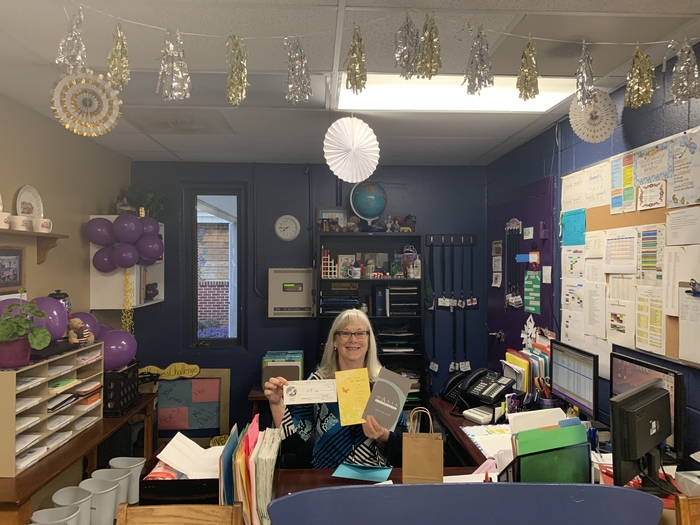 Congratulations to our Ozark 7 and Co-conference champs!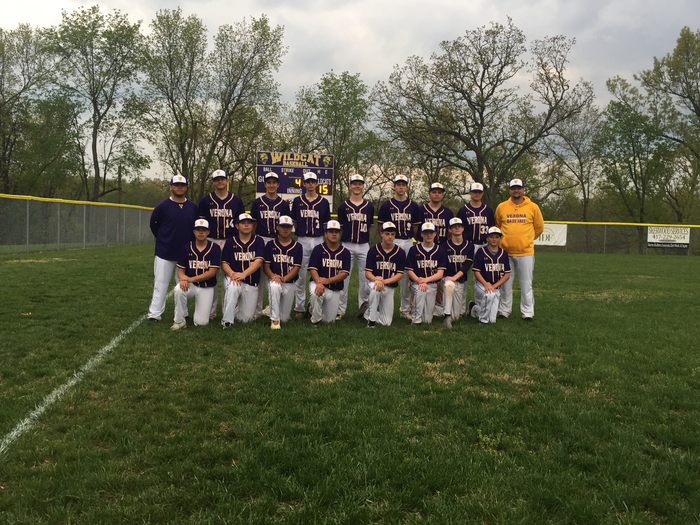 Verona 7-12 Academic Awards Night is tomorrow, Thursday, April 25. We hope you will join us as we celebrate the accomplishments of so many students.

2nd grade had a "splashing" good time at the Neosho Fish Hatchery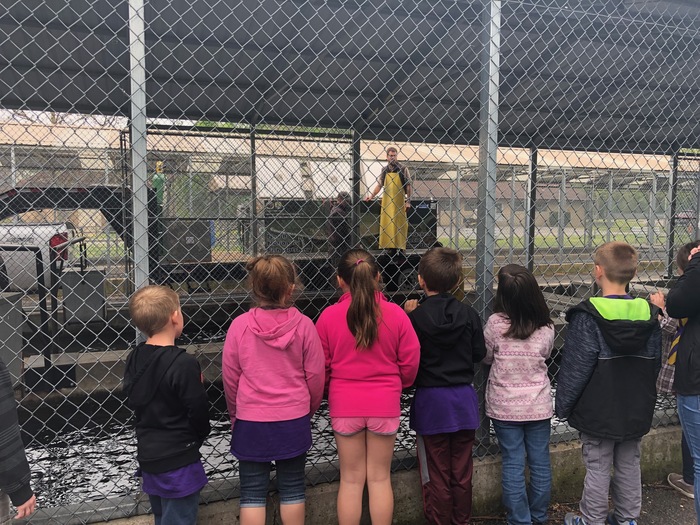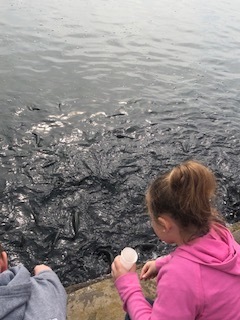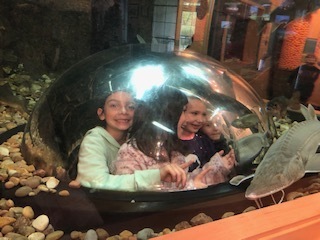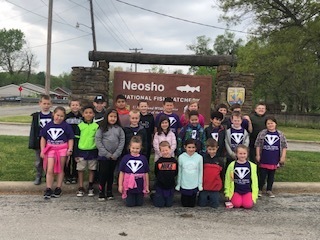 Students of the week.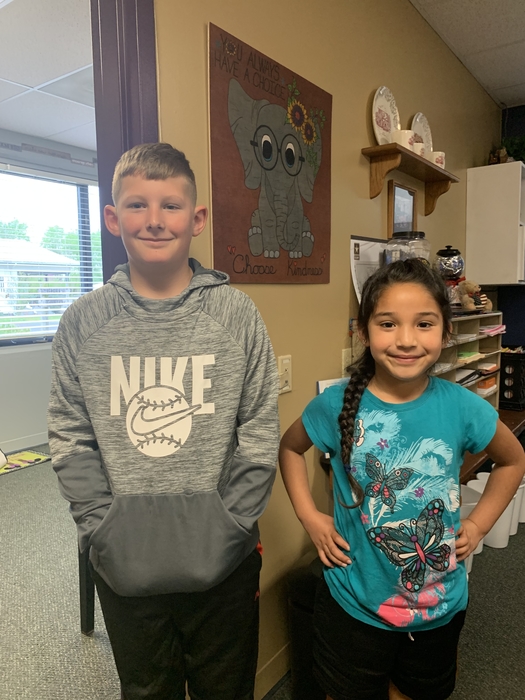 It's Sale Day! All of the greenhouse plants are lined up and ready for customers. We have hanging baskets, lots of geraniums, peppers , and tomato plants. We will be in the agriculture shop form 3:15-5:30.

Don't forget about the plant sale next Tuesday! We have a wide variety of hanging baskets and flats, all grown by Verona Agriculture Students. Here Evelyn Reyes our 2 varieties of Wave petunias, Plum pudding and Burgundy star.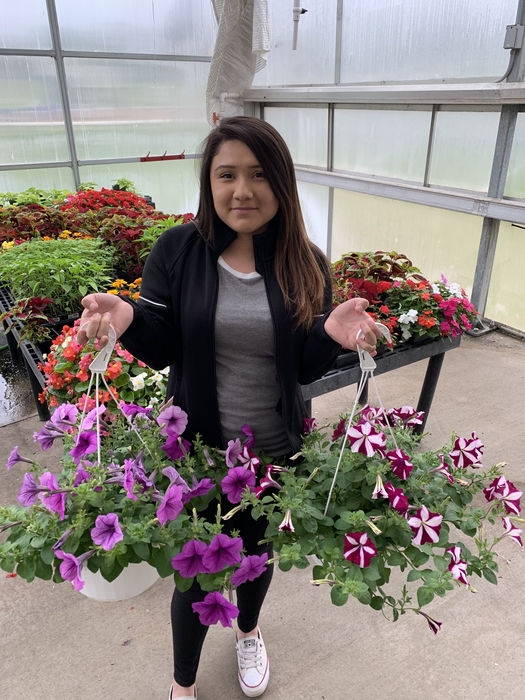 4th grade is going on a field trip! Permission slips are coming home today. Please send permission slip and money back to school by April 24.

The Verona FFA will be having a plant sale April 23-24 3:15-5:30pm. In the Agriculture shop/greenhouse. Hanging Baskets- $10 6"pots- $3 4" pots- $2 4packs- $2 Plants include: wave petunias, geraniums, coleus, impatiens, marigolds, begonias, sweet potato vine, tomatoes and peppers.