Write to Pete the Cat!

NEO Coloring Contest for ages 12 and under!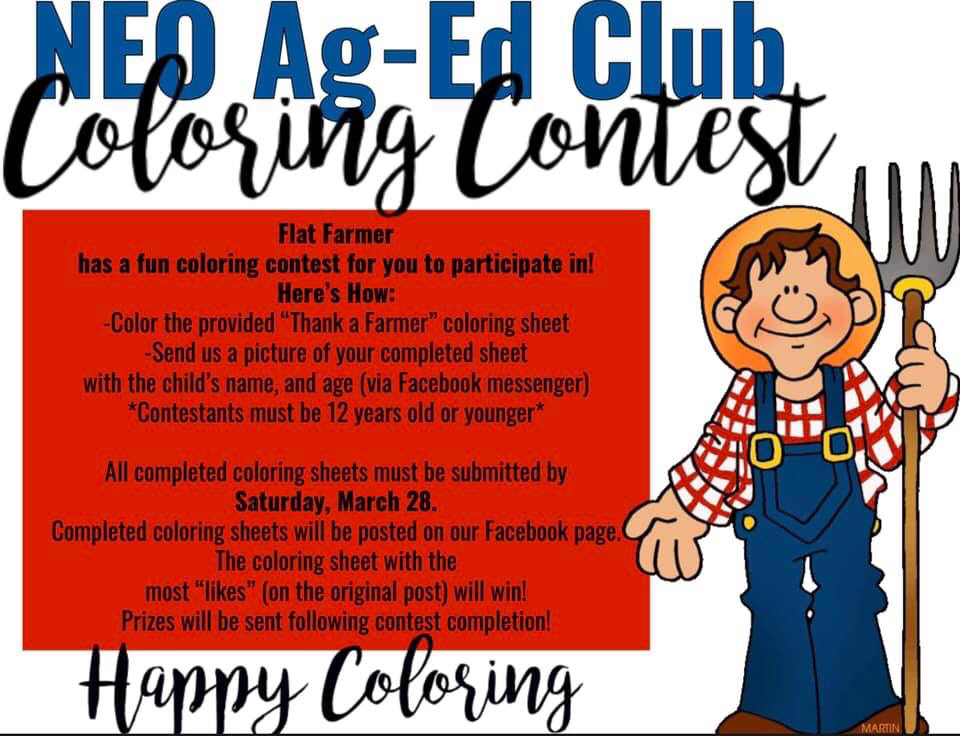 HappyNumbers.com is offering free access for the rest of the school year!
Bingo! Most local libraries are closed, but the rest are good ideas!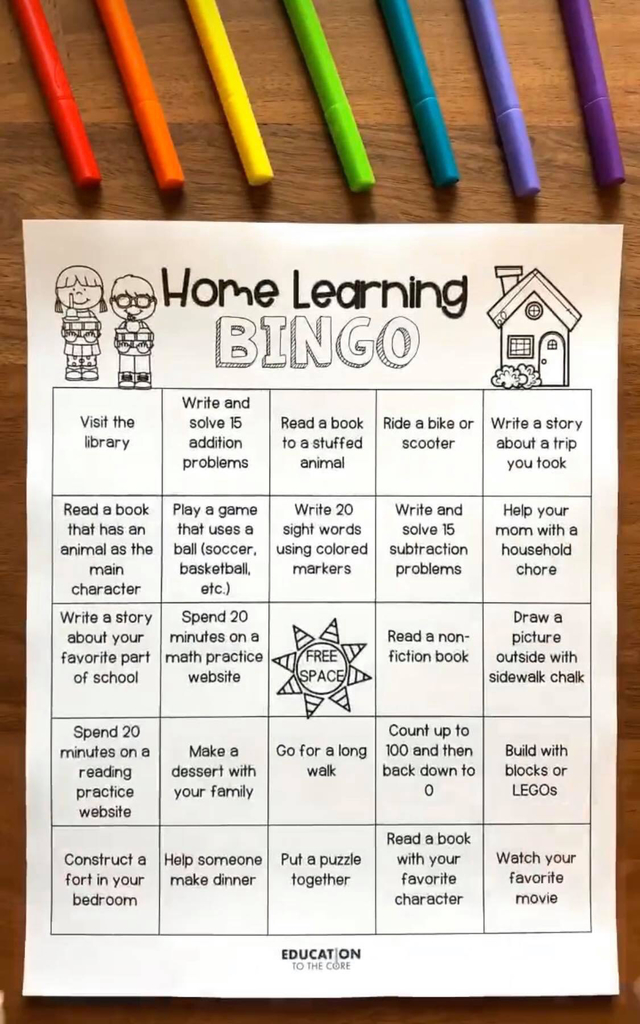 High school and Junior high: Check out assignments in google classroom for art regularly. I'll be contacting you via classroom and a video. Otherwise elementary and high school can check out the school art blog for resources and assignments. Wildcat-art.blogspot.com

Mrs. Warden's Math students

There are many great online resources for your kids to use at home! Here are a few. Scholastic.com is offering free online resources. Tech Crunch is a site where you can explore United States National Parks online. Kansas City Zoo - Livestream of Penguins We Are Teachers has resources for Free Card Games. AmericanDairy.com has virtual tours. Adventuresinfamilyhood.com has virtual field trips. Cincinnati Zoo and Botanical Garden offers Facebook Live every week day at 3:00.
ABC mouse is offering free membership now also. Code : SCHOOL7771

Elementary Parents: Lets Keep Reading!! If you would like a PDF of books on your child's level, please e-mail me at
bfreiburger@veronar7.net
. I will send you electronic version of books. Have a great day and stay healthy!

Hello fourth grade. Here are some links to get to the lessons. Look in the comments on the facebook post!
Buenas noches, familia Wildcat! Nuestro personal estaba ocupado hoy haciendo planes para apoyar a nuestros estudiantes a través de oportunidades de aprendizaje en línea. Los estudiantes pueden acceder a estos a través de las aulas de Google, nuestra aplicación del distrito y el sitio web. Estoy seguro de que hay otros lugares no mencionados, los maestros se comunicarán con sus clases específicas. Los entrenadores han estado en contacto con las familias, pero para asegurarse de que no haya preguntas; MSHAA ha detenido todos los juegos y prácticas mientras el distrito está cerrado (para más información, si es necesario, visite
www.mshsaa.org
). Las 3 oficinas del distrito contarán con personal de 10: 00-2: 00 de lunes a jueves hasta el cierre. Informe al distrito si está interesado en "Grab an Go" (desayuno y almuerzo) para sus estudiantes. Llame si tiene alguna pregunta o inquietud sobre la situación en la que nos encontramos. 833-402-9580 Estamos juntos en esto, y seremos más fuertes por ello.
Good Evening Wildcat Family! Our staff was busy today making plans to support our students through learning opportunities on-line. Students can access these through Google classrooms, our district app, and the website. I'm sure there are other venues not mentioned, teachers will reach out to their specific classes. Coaches have been in contact with families, but to be sure there are no questions; MSHAA has halted all games and practices while the district is closed (for more information, if needed, visit
www
. mshsaa.org). All 3 district offices will be staffed from 10:00-2:00 Monday-Thursday through the closing. Let the district know if you are interested in the "Grab an Go" for your students. Please call if you have any questions or concerns about the situation we find ourselves. 833-402-9580 We are in this together, and we will be stronger for it.