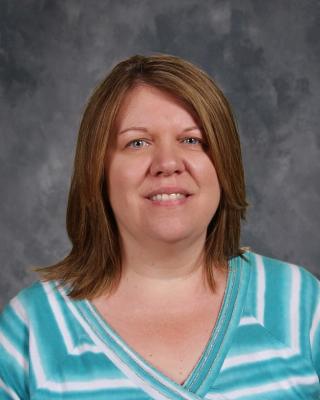 Mrs. Rysted is a graduate of Verona High School. She received her bachelor's degree in education from Drury University and attended Missouri State University as a graduate student to receive her master's degree in guidance and counseling. Mrs. Rysted has been with the Verona School District since 1992. As a teacher, she taught kindergarten, first grade, and second grade. In 2012, she became the elementary counselor, serving grades PK-6.
VERONA ELEMENTARY GUIDANCE AND COUNSELING PROGRAM
Julie Rysted
ELEMENTARY COUNSELOR
The comprehensive guidance program is an integral part of Verona's total educational program. It is developmental by design and includes sequential activities organized and implemented by the school counselors with the active support of parents/guardians, teachers, administrators, and the community.

As a developmental program, it addresses the needs of all students by facilitating their academic, personal/social, and career development as well as helping create positive and safe learning climates in schools.
The Guidance and Counseling Program is delivered through the following four components:
Professional school counselors work closely with teachers by going into classrooms to present guidance lessons from three domains: academic development, personal and social development, and career development.
Working closely with parents, professional school counselors provide effective educational and career-planning services that help all students, beginning in middle school, to develop personal plans of study.
Professional school counselors assist students who have unique needs (including those who may be experiencing barriers to academic success) through:
Individual and Small Group Counseling

Consultation and Collaboration

School and Community Referrals
Professional school counselors manage the guidance program and support other programs in the school through such activities as: fair share duties, program management, consultation, and school improvement planning.
The Elementary focuses on a character word each month. Mrs. Rysted presents lessons to grades K-6 on each character word, sharing its meaning and its importance and application to the students' daily lives. Teachers K-6 select a student they believe best exhibits that character trait in their classrooms. The Students of the Month are then honored by their teachers and receive and medal and certificate. The monthly character words are as follows: